Aloe Vera
Aloe vera has been used for its medicinal properties for over 5,000 years. It was known by the ancient Egyptians as "The Plant of Immortality". Aloe Vera helps retain moisture in the hair keeping hair color vibrant and protection from UV rays
Coconut
Coconut oil is another feature ingredient of our products and for good reason! It has excellent benefits for the overall health of your hair and is proven to repair damage and deeply hydrate your hair and scalp.
Keratin and Arginine
Arginine is one of the most important amino acids in Keratin. It decreases breakage, reduces hair loss, and protects the health of the hair with color treatments. Keratin is absorbed by the hair cuticles resulting in straight shiny perfect hair.
Guarana
Guarana has one of the highest concentrations of caffeine in any plant. It contains up to 5.8% of caffeine by weight. Caffeine stimulates the hair shaft and helps hair grow faster which activates the development of the hair bulb and fortifies the hair.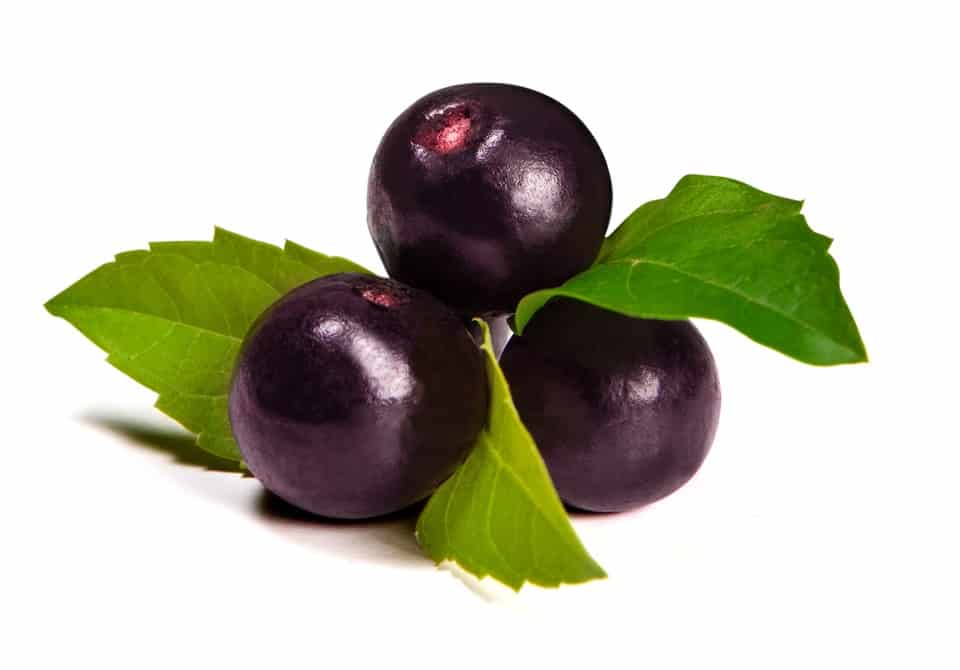 Acai
Acai is also known as 'purple gold' and is rich in Proteins, Omega 3, 6, and 9 fatty acids, as well as Vitamins A and E. These nutrients help to maintain strong hair, stimulate growth, and prevent hair loss. Acai makes the hair stronger, softer and shinier.
Shea Butter
Shea Butter contains essential fatty acids with vitamins A and E. Shea Butter has non-greasy qualities making it the perfect moisturizer for the hair by softening brittle hair and repairs damaged ends. It also has anti-inflammatory properties that reduce dryness and an irritated scalp.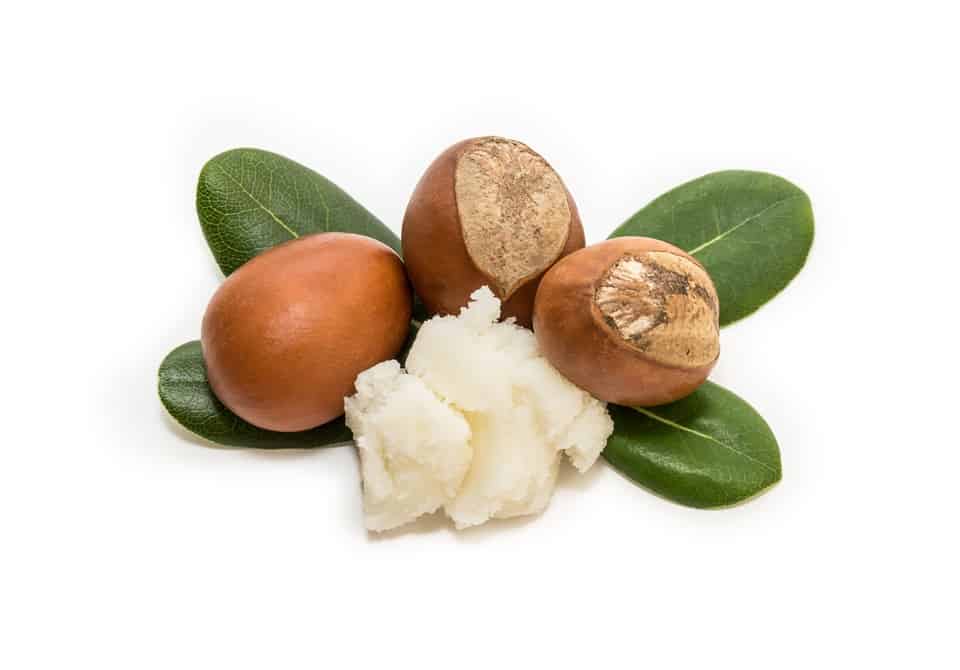 Avocado
Avocado oil is extremely rich in oleic acid and monounsaturated fats, making it one of the few oils that can penetrate the hair shaft. These fats also prevent breakage and help strengthen hair. Avocados contain potassium and magnesium which seal cuticle cells and help hair look smooth and shiny preventing any breaking.
Safflower Seed
Safflower Seed oil stimulates hair growth, strength, shine and enhances circulation. The antioxidant and nourishing properties of Safflower Seed Oil are known to protect hair against the harsh UV rays.
Sunflower Seed
Sunflower Seed oil provides your scalp and strands with the nutrients needed for shiny, strong hair. Its hydrating properties promote scalp and hair health. Perfect if you have dry hair or damaged strands, dandruff, frizz, or thinning hair.
Rose Hip
Rose Hip oil known as 'The Elixir of Life for your Hair' is derived from varieties of Rose Hip commonly found in Chile. This non-greasy natural conditioner, a nutrient rich super oil which promotes hair growth, reduces hair loss and revitalises tired and damaged hair. Regular use of Rose Hip Oil will nourish and hydrate the scalp and hair follicles promoting beautiful healthy hair.
Grape Seed
Grape Seed oil is one of the most lightweight oils that conditions and moisturises without adding weight or making the hair oily. Grape Seed Oil is a powerful hair growth stimulator which helps promote strong, smooth and healthy hair.
Cocoa
Brazilian Cocoa oil is extracted from the Cocoa Bean which is used to make chocolate. Cocoa Oil reinforces the hair's internal structure, smooths the cuticle, eliminates frizz while providing external protection and helps hair resist the harmful components of styling products and tools.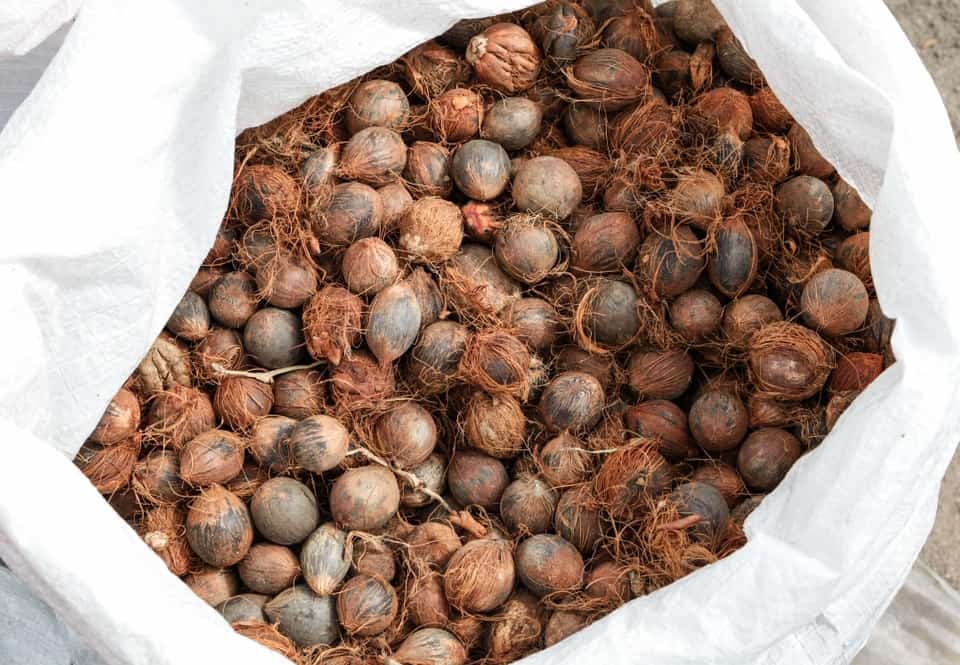 Murumuru
Murumuru oil is a rich emollient for hair. It moisturises and softens keeping hair healthy. Murumuru Oil also helps maintain elasticity, helping to boost color and shine. It also penetrates the hair shaft allowing better moisture retention.
Tucumã

Tucumã oil is native to the Amazon Rainforest and is abundant with Antioxidant Polyphenols, provides rich moisturisation to the scalp, revive damaged hair while nourishing the scalp and fighting free radicals. The fatty acids keeps the hair shiny, soft, maintain elasticity and boost colour. Tucumã Oil is also known for its healing properties for skin conditions.
Macadamia
Macadamia oil is Nutrient Rich and contains Antioxidants which binds to the hair shaft and infuses it with fatty acids leaving hair follicles stronger and healthier. Macadamia Oil helps hair recover from environmental exposure to things like pollutants in the air. With its high fatty acid content it helps hair regrowth, reduces frizz, deeply moisturises without weighing hair down keeping it smooth, light and shiny.
Silk Protein
Silk Protein is formed by converting Silk from the cocoon of the silkworm. This Protein has a molecular structure similar to collagen fibers that make up our skin and naturally helps to increase skin elasticity, speeds up skin cell functioning, prevents wrinkles, and tightens and smooths the skin. Silk Protein repairs damaged hair through increased keratin production and the incredible amount of water it can retain boosts hair strength and moisture.
Distilled Water
Distilled Water is a type of Water Purification that has had both chemicals and contaminants removed including minerals. This helps remove minute traces of mineral residues from your hair and scalp including debris and residues of shampoos and conditioners.
Limonene
Limonene is a naturally occurring oil found in the peels of citrus fruits (orange, lemon, lime, mandarin, and grapefruit). This natural compound with a fresh citrus scent has been used for thousands of years for its energising effects. Limonene helps other ingredients penetrate the hair and skin barrier, has anti-inflammatory properties, contributes to the prevention of hair loss, and promotes hair growth."
Rapeseed
Rapeseed was first introduced to the world by the Romans. Rapeseed Oil is an excellent source of Vitamins E and K, a potent antioxidant which supports hair, eye and skin health. Rapeseed Oil is also a great source of an omega-3 and omega-6 fats known as alpha-linolenic acid, which provides numerous heart and overall health benefits.
Rice Powder
In the Far East the medicinal value of Rice Powder was known as far back as 2,800 BC. This ingredient is a treasure used on the face of geisha and a beauty secret by women in Japan. With bio-active compounds it has anti-inflammatory and antioxidant substances that helps prevent ageing; exfoliates and increases blood flow to your skin and reduces the harmful effects of UV rays and burns.
Olive oil
For millennia, Olive Oil has been more than just a food to the cultures of the Phoenicians, Greeks, and Romans. In Spain, a century-old saying states: "Olive Oil makes the pain go away".
With a long list of benefits Olive Oil provides deep hydration; reduces inflammation, puffiness and swelling; gently exfoliates; reduces the appearance of wrinkles and fine lines; protects against the sun's UV rays; and helps soothe dry or irritated skin. Its antioxidant and anti-inflammatory properties help keep your skin looking young, rejuvenated and healthy. No wonder Homer called it "Liquid Gold".
Almonds
Almonds have been mentioned in everything from Greek mythology to the Bible flourishing in Spain, Morocco, Greece and the Levant. Cleopatra, famous for her beautiful skin, hair and body, included Almonds in both her diet and skin care regime. Almonds are rich in Proteins, Zinc, Magnesium, Fibre, Omega fatty acids 3 and 6, Potassium, Calcium, Nutrients like polyunsaturated and mono fatty acids and Vitamins A, D, E, B1, B2 and B6 to improve the production of new cells.
Almonds are a great solution for inflammation caused by sun exposure, puffy eyes and dark circles; to nourish and soften skin; acts as an anti-ageing beauty secret reducing wrinkles and fine lines on your face; reducing acne, blackheads and whiteheads for pimple free skin.
Argan Oil
In 1550 BC the Phoenicians first recorded the use of Argan Oil. By the 16th century it made its way to Europe as an "exotic" oil. Described as "liquid gold" Argan Oil all originates from one region of southwestern Morocco from the argania spinosa tree on which Argan grows. It takes 35 kilograms of argan fruit to make 1 liter of this precious oil!
This wonder ingredient is rich in Vitamins A and E and high in Omega-6 fatty acids and non-greasy making it a great natural moisturiser for nails, skin, stretch marks, lips and more. This anti-ageing oil repairs damaged and itchy skin without irritating dry or cracked skin to repair affected areas. For those with mildly oily or acne-prone skin, using argan oil regularly helps control excess sebum to minimise breakouts.
Eucalyptus Oil
Eucalyptus Oil hails from Australia which is home to almost all 700 known species of Eucalyptus trees. For centuries Aboriginal tribes and Torres Strait Islander peoples used it for medicinal purposes such as treating cuts or wounds due to the antimicrobial agents in the tree's oil. This versatile essential oil has a powerful natural antibacterial, antiseptic, antiviral, anti-inflammatory and analgesic properties known for purifying and cleansing to diminish redness and acne-related symptoms.
Carrot
Carrots originated from Persia in Central Asia, the modern-day regions of Iran and Afghanistan. They contain around 32,000 genes (more than humans) and are rich in beta carotene and Vitamin A. This hero ingredient is now extensively used in skin care products for its anti-ageing, moisturising, high content of antioxidants and sun-protecting abilities. Perfect for dry, acne prone or sensitive skin, Carrot Oil is a great skin saver which helps fight skin ageing and gives your skin a natural radiant complexion.
Gold
Gold is an anti-ageing ingredient that stimulates skin cells, nerves and veins to increase the metabolism of skin cells and helps oxygen to enter into the skin to renew cells which prevents premature ageing. With anti-inflammatory, antioxidant and antibacterial properties Gold is ideal for sensitive and acne scarred skin.
Gold also helps increase blood circulation and slows down collagen depletion to reduce wrinkles, fine lines, spots, blemishes, acne, hyper pigmentation and other skin allergies. Gold also increases skin's elasticity, hydrates and maintains the skin's moisture level making it firm and toned to prevent skin from sagging.
Rose Water
With strong anti-inflammatory properties Rose Water helps soothe skin irritations of eczema, dermatitis, acne or rosacea calming skin redness and puffiness. Rose Water has anti-ageing properties to help reduce wrinkles and lines and is the perfect hydrating and nourishing agent for your skin.
Rose Water also helps maintain the pH levels of your skin strengthening the skin's barrier and contains a number of powerful antioxidants to provide skin cell protection against harmful environmental aggressors. It controls excess sebum production, which makes it best for all skin types. Rose Water acts as a natural toner and has powerful antiseptic and antibacterial properties to help wounds, cuts, burns and even scars heal faster.
Orange Blossom Water
Orange Blossom Water is rich in Antioxidants, B and C Vitamins and nutrients which helps to promote collagen giving the skin a toned, firm, lifted and youthful appearance. It locks in the moisture leaving your skin hydrated and refreshed. It balances the skin pH and soothes skin inflammation such as sunburn and skin that is aggravated by the harsh environment and elements. A great makeup remover and toner it cleanses the pores of dirt and impurities and exfoliates the skin leaving the complexion radiant and glowing.
Prickly Pear Oil
The best Prickly Pear Oil for skin care is sourced from Morocco and it takes 1 tonne of Prickly Pear fruits to produce just 1 litre of oil. It is one of the most powerful, luxurious natural skin care ingredients on the market. Highly moisturising, it has 150% the Vitamin E content of Argan Oil which works to prevent premature wrinkle formation and the appearance of fine lines.
Rich in Antioxidants, Antibacterial and Anti-inflammatory properties it also contains Vitamin K and Zinc to restore elasticity and encourage new collagen production. It also tightens pores; diminishes discoloration, dark spots and dark under-eye circles; and is fantastic for acne. Prickly Pear Oil is also very high in linoleic acid, an essential fatty acid, which is proven to lighten sun-induced hyper-pigmentation, protect the skin barrier and lower water loss.
Lotus Flower
Lotus Flower is a plant that grows in lakes and rivers and has the ability to self-purify and self-cleanse. Lotus Flower extract helps absorb toxins out of your skin to reveal a clear and clean complexion. Lotus Flower contains "Kaempferol", a powerful Antioxidant that promotes anti-ageing and cell regeneration to protect your skin from free radicals.
Kaempferol acts as a skin conditioner to help regulate and balance your skin. It offers instant hydration and is a great moisturiser for the skin. The Lotus Flower is a natural astringent used to treat inflammation, dry and flaky skin, soothe irritation and redness and combat acne.
Rassoul Clay
Rassoul Clay is only found in a valley in the Atlas mountains of Morocco. "Rassoul" comes from Arabic that means "to wash". Rassoul Clay has healing properties due to its unique mineral composition. It is rich in magnesium, silica, potassium, iron and calcium. It is a potent detoxifier in removing bacteria and toxins from the skin to restore the face's softness and tone.
As a natural cleanser it absorbs impurities, removes excess dirt and sebum allowing your pores to breathe, reducing acne, blackheads and pimples. Rassoul Clay helps to reduce skin dryness and improve skin clarity by removing layers of dead skin and unclogging the pores. The silica helps to stimulate collagen production which reverses the appearance of wrinkles and fine lines caused by ageing.